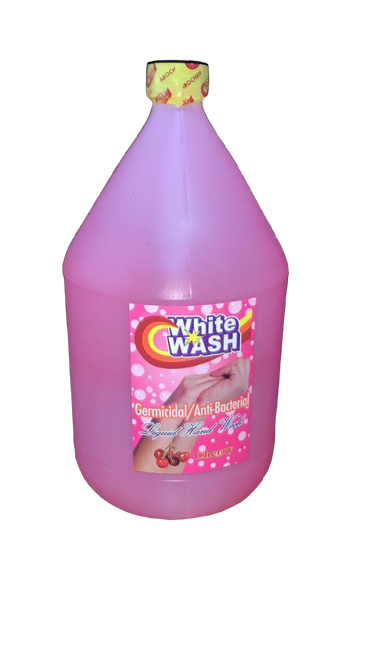 White Wash Anti Bacterial Liquid Hand Wash
White Wash
Regular price ₱480.00 ₱395.00 Sale
White Wash Anti Bacterial Liquid Hand Wash is mild liquid detergent ideal for hand washing. It does not contain any harmful ingredients that may cause dry or cracked skin.
Features:
Mild ingredients

Environment friendly
Fresh Scent
Smooth and soothing effects
Ingredients:
Sodium Lauryl Ether Sulfate, Linear Alkyl Benzyl Sulphate, Cocofatty Alcohol Sulphate, Coco Amido Propyl Betaine, Cocodehanolamide, EDTA, Sodium Chloride, Preservatives, Perfume, Dye, Triclosan.